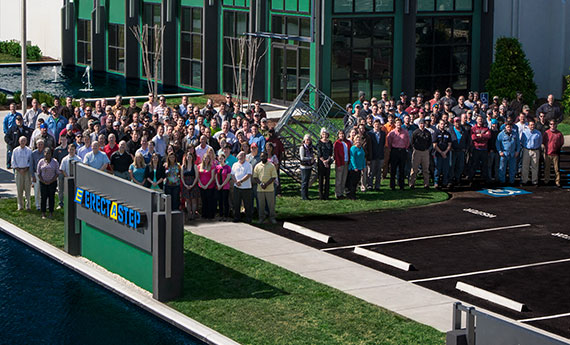 Forward Thinking From the Ground Up.
SafeRack was launched by Fred Harmon and Rob Honeycutt, who, in 2002, broke off from a now-competitor to go out on their own because they felt they could do things better. Built quite literally from dirt floors up, the company has grown into a sustainable conglomerate of forward thinkers.
Over a decade later, in addition to SafeRack, product-specific brands such as ErectaStep, RollaStep, YellowGate, AeroStep, and MarinaStep have been developed to engineer and manufacture innovative products that increase safety and boost productivity. 
The Most Important Person at SafeRack is You
If you're thinking we say that to everyone, you're absolutely right. But what makes us different—what makes those words more than mere words—is that we live them every single day. From the people we hire to the products we develop, your business informs every decision we make. It's why we never cut corners when it comes to designing solutions that keep you safe and productive. It's why we're committed to providing fast response times, expert engineering, precision manufacturing, and on-time deliveries. And why exceeding your expectations underlies everything we do. We're not looking for a medal, though. We simply want your business—and we want it for the long haul.